Silvius Leopold Weiss.
A lute master at the service of the Sobieskis 
LUTEDUO PLUS
Anna Kowalska – baroque lute
Anton Birula – baroque lute
Alisa Birula – organ* 
Silvius Leopold Weiss (1687-1750) 
• Overture in C minor*
• Suite in G minor (Prelude, Allemande, Passepied, Bourée, Sarabande, Gigue, Ciaccona)
***pause*** 
• Suite in C major (Prelude, Allemande, Courante, Sarabande, Presto)
• Siciliana & Presto in C minor*
• Suite in A minor "L'Infidele" (Entrée, Courante, Musette, Minuet, Sarabande, Païsanne)
• Ciaccona in A major*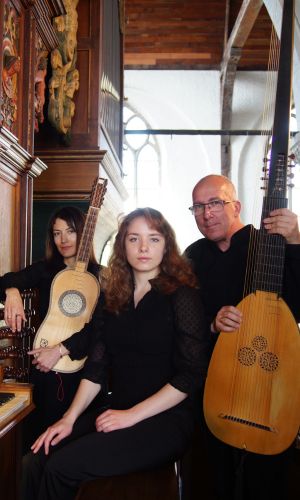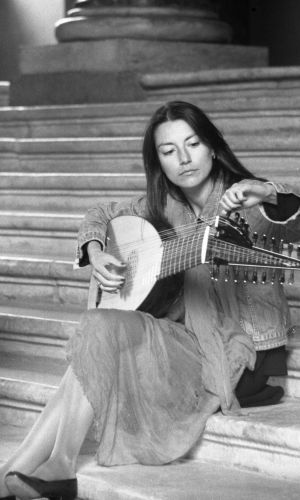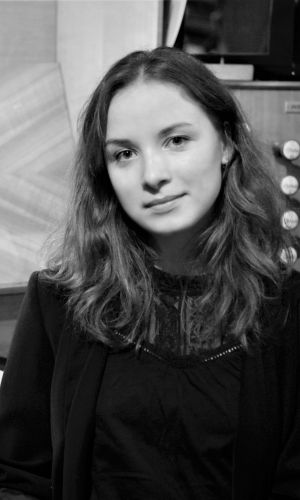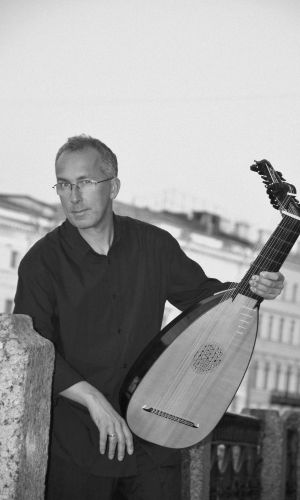 LUTEDUO PLUS

LUTEDUO Anna Kowalska and Anton Birula wish to draw attention to a long-forgotten repertoire for two baroque lutes. Fascinated by works written at the decline of lute history, they want to popularise this wonderful music today. Showcasing the contrasting styles of different cultures, Baroque Insight takes you through the solemn compositions of the great Italian lutenists. A large Lute Duo project is dedicated to the music of J.S. Bach – his works for solo lute and lute transcriptions of violin, cello and other compositions. The final special programme is devoted to reconstructions and arrangements of duets by S.L. Weiss for 13-choir baroque lutes. In 2017, as part of the FCCH Early Music Season festival in Beijing and Wuhan (China), Anna and Anton launched the first ever lute programme 'Bach meets Weiss' consisting exclusively of duets by Silvius Leopold Weiss and Johann Sebastian Bach. Anna and Anton have successfully presented their concert projects at international music festivals in Austria, Belgium, Bulgaria, China, Croatia, Czech Republic, Estonia. France, Finland, Lithuania, Latvia, Germany, the Netherlands, Moldova, Poland, Russia, Romania, Switzerland, Ukraine and Italy.

Anna Kowalska studied lute with Prof. Toyohiko Satoh, Nigel North and Joachim Held at the Royal Conservatory in The Hague. She received professional training in classical guitar playing before taking up historical instruments. Anna's musical interests extend far beyond the world of early music. Her father, amateurishly but very well, played the accordion and always supported all of his daughter's musical interests. Her parents were often the first people from whom she learned about various genres of classical or popular music. They introduced Anna to traditional Celtic music, among other things, and as a result, playing the English concertina and the fiddle is her passion, which she combines with her love for the lute and stringed instruments. Anna teaches a lute class at the F. Nowowiejski Academy of Music in Bydgoszcz.

Anton Birula started his musical education on the piano and guitar, and in the early 1990s he also graduated in photography, specialising in art photography. Working on photographs in the darkroom was an opportunity to listen to a huge amount of music, especially historically informed performance recordings. This led Anton to become interested in early music, especially the lute works of Silvius Leopold Weiss and Johann Sebastian Bach. This fascination led him to the Netherlands and Germany, where he studied lute with Prof. Toyohiko Satoh at the Royal Conservatory in The Hague and with Prof. Konrad Junghaenel at the Hochschule für Musik in Cologne. He is particularly interested in transcriptions for baroque lute of solo violin and cello works by J.S. Bach. Anton Birua teaches lute at the F. Nowowiejski Academy of Music in Bydgoszcz.

Alisa Birula (b. 2003) began her musical education in 2010 at the K. Szymanowski Academy of Music No. 4 in Warsaw in Prof. Maria Grzebalska's piano class; in 2015 she started learning organ in Prof. Emilia Dziubinska's class. She has honed her skills during lessons and workshops with Prof. Michał Markuszewski, Prof. Piotr Rachoń, Prof. Urszula Bartkiewicz, Prof. Maria Erdman, Prof. Zofia Antes, Prof. Wolfgang Seifen, Prof. Vincent Dubois, Prof. Johann Vexo, Prof. Ennio Cominetti, Prof. Vincent Ranger, Prof. Dmitry Zubov, Prof. Evgueni Sinaiski, among others. Alisa is currently a student at Codarts University of the Arts Rotterdam in the organ department.
Born in Grottgau (Grodków) in Silesia, Silvius Leopold Weiss (1787-1750) associated his life with the Sobieski family. He played at their court in Ohlau (Oława), and in 1710 travelled to Rome with Alexander Sobieski. He was probably also a guest at the Roman court of Alexander's mother, Queen Maria Kazimiera. After the death of his principal (1714), he was active in several leading musical centres of central Europe. He eventually settled in Dresden as court lute player to Augustus the Strong. His performance skills were widely admired. In this respect, he was regarded not only as a virtuoso with impressive technical skills, but also as an innovator, which was further justified by the fact that he made changes to the construction of the lute to enable it to produce a fuller and more resonant sound. Silvius Leopold Weiss was a proficient soloist and chamber musician, able to improvise and – like most virtuosos active in his time – composed for his instrument. He wrote over a thousand solo and chamber works, including many sonatas for solo lute, suites, gallantries, trios, concertos and occasional compositions. In terms of genre choices, form and technical means, they correspond to the models of Italian and German music of the late Baroque, nurtured also by other composers associated with the Dresden court of Augustus the Strong: Antonio Lotti, Johann Joachim Quantz or Johann Georg Benda. Some of Weiss's compositions, such as the galanterie (small compositions calculated to echo the finesse of musical expression) seem to foreshadow the style of 'heightened emotionality' characteristic of the last decades of the 18th century.

Magdalena Dziadek