ACROAMA MAGISTRORUM – MASTER RECITAL
Jaroslav Tůma – organ 
Johann Sebastian Bach (1685–28.7.1750)
Prelude in A minor, BWV 569 
Johann Sebastian Bach
Super Trio: Allein Gott in der Höh sei Ehr BWV 664
Jan from Lublin: Selection from tablature
Jaroslav Tůma (1956)
Improvisation – based on the themes of works by Jan from Lublin
August Freyer (1801–1883)
Concert–Fantasie op. 1
Mieczysław Surzyński (1866–1924)
Trio in E flat major, op. 21 No. 1
Trio in F minor, Op. 21 No. 3
Feliks Nowowiejski (1877–1946)
Introduction to the chorale "Hail, Queen", op. 9, No. 4
Prelude on the Kyrie from Mass XI (Orbis factor), op. 9, No. 3
Adam Václav Michna (1600–1676)
From the "Czech lute": A solemn gift of the Mother of God – Hymn
Jaroslav Tůma
A solemn gift of the Mother of God – Perpetuum mobile
Bedřich Antonín Wiedermann (1883–1951)
Toccata and Fugue in F minor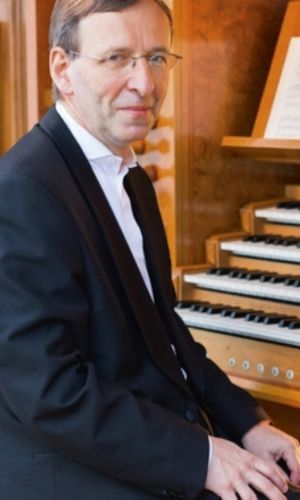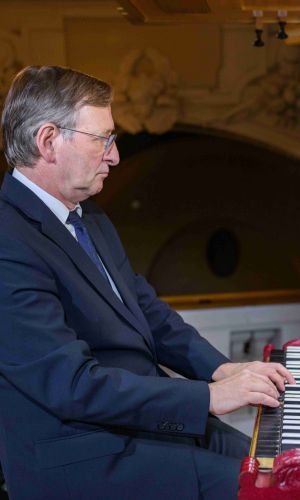 Jaroslav Tůma was born in 1956. He is a concert organist and professor at the Academy of Performing Arts in Prague. He also performs on harpsichord, clavichord, pianoforte and other keyboard instruments. He is also engaged in musical composition and publishing activities. 
He studied at the Prague Conservatory with prof. Jaroslav Vodrazka and AMU in Prague with prof. Milan Šlechta (organ) and prof. Zuzana Růžičková (harpsichord). He is winner of the first prizes in organ improvisation competitions in Nuremberg in 1980 and in Haarlem, Holland in 1986; he is a laureate of a number of interpretation organ competitions, e.g. in Linz in 1978, in the Prague Spring Competition in 1979, in the Johann Sebastian Bach Competition in Leipzig in 1980 and many others.
As part of his extensive concert activity, he has visited almost all European countries, also the USA, Canada, Cuba, Japan, Mongolia, the Republic of South Africa, Singapore, etc. He is also active as a chairman or member of juries of international music competitions, he passes on his interpretation experience at many international organ courses and seminars, since 2016 he has also been dedicated to the Mecca of Organists organ courses, which are intended for beginning organ professionals.
Tůma's repertoire includes importend compositions by Czech and international composers in a wide range of styles from the Renaissance to the 21st century. His discography includes 64 solo titles released by Supraphon (until 2002), later mainly by Arta Records (from 1991 to the present).
In 2010, he was appointed the titular organist of Svatá Hora in Příbram, where in 2020 he recorded the complete organ work of J. S. Bach on the organ of Vladimír Šlajch from 2018 in collaboration with producer and director Alexander Vojta. He also participates in the dramaturgy of the Holy Mountain Organ Serias, organized in the Basilica of the Assumption of the Virgin Mary since 2017. On the tajemstvitonu.cz portal, audio-visual recordings of Jaroslav Tůma's concerts from recent years, supplemented with comments and interviews, are gradually published.